Delta Decision on the IJsselmeer Region
The Delta Decision on the IJsselmeer Region involves three strategic choices: discharges into the Wadden Sea, the water level of the IJsselmeer, Markermeer and Randmeren, and the freshwater supply.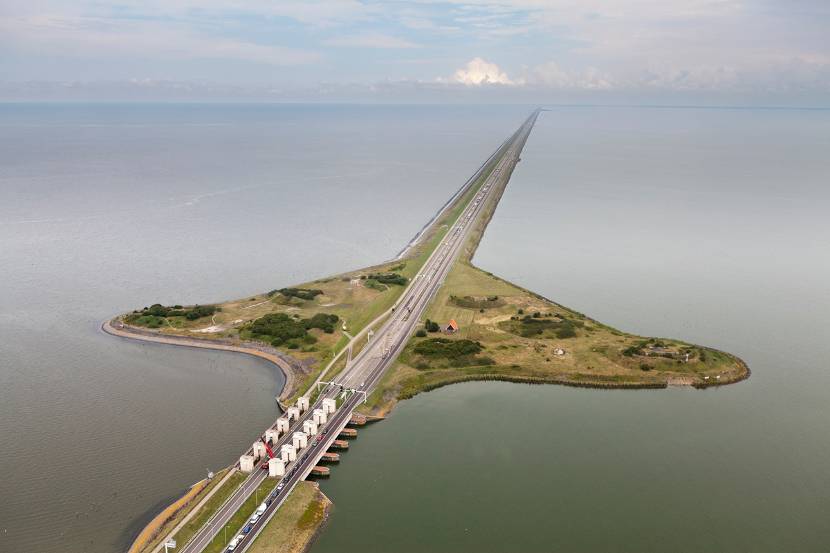 An important element of the proposed Delta Decision is that the average winter water level of the IJsselmeer remains the same up until 2050. The water will be discharged into the Wadden Sea using a combination of discharge by gravity and pumping. If the sea level and weather allow, water will be discharged by gravity. If discharge by gravity is not possible, pumps will be used to guarantee sufficient water is discharged. To enable this, the IJsselmeer Closure Dam (Afsluitdijk) will be fitted with more pumps. This is far less expensive than allowing the water level to rise along with the level of the sea. For the period after 2050, allowing the winter water level to rise in a limited way in line with the sea level (by a maximum of 10cm to 30cm) remains an open option but only if this is necessary and cost effective.
The proposed decision also entails a more flexible management of the target water levels. This will enable the water management authorities to respond more efficiently to expected weather conditions and to create a larger freshwater supply in the summer months. If the climate or the economy changes, the water supply and water consumption may change as well. It is important to keep supply and demand in balance. Flexible water level management will enable a gradual expansion of the freshwater buffer in the IJsselmeer region and, at the same time, a cut in demand.
As the first step in flexible water management, in the summer the freshwater reserve in the IJsselmeer, Markermeer and Zuidelijke Randmeren will rise by 20 cm. If demand rises, the buffer can be further increased to an extra layer of water of 40 cm to 50 cm. Flexible spatial planning in the areas along the banks will make flexible water level management possible. After 2050, it may be desirable to have more water flow via the IJssel into the IJsselmeer during periods of drought. Whether or not that will be necessary will depend on the changes in the climate.