Wim Kuijken addresses Zuid-Holland provincial advisory board meeting
On Friday, 15 December Delta Programme Commissioner Wim Kuijken spoke about the Delta Programme and the Delta Plan on Spatial Adaptation during the luncheon meeting held by the Provincial Advisory Board on Spatial Quality and the Environment (PAL) in the Zuid-Holland Provincial Government Building. The Board had invited him and landscape architect Steven Slabbers to give a lecture on spatial adaptation and the spatial taskings facing the province.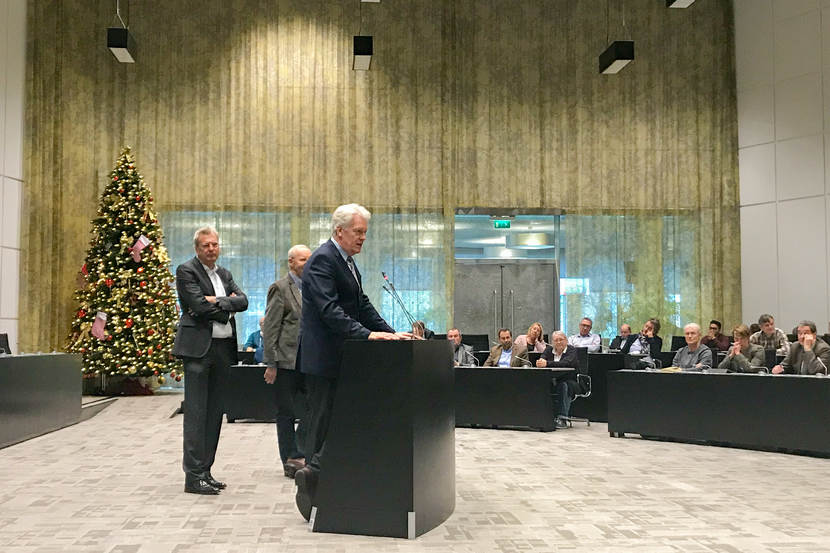 One of the topics addressed by Delta Programme Commissioner Wim Kuijken involved the importance of working on the Delta Programme in order to keep the Netherlands safe and liveable, a tasking that will be quite determinative in the spatial planning efforts to be undertaken in the Netherlands in the decades ahead. He pointed out to the luncheon meeting attendees that it is imperative for any measures required in the fields of flood risk management, freshwater supply, and spatial adaptation to be implemented in an integrated manner, with an eye to linkage opportunities and spatial quality. In addition, he focused attention on the regional substantiation of national themes.
Steven Slabbers (Bosch & Slabbers landscape architects) subsequently elaborated on ways to combine this mission with more comprehensive spatial taskings and with measures at the neighbourhood and street levels. Both speakers put critical questions to the provincial authorities and presented their views regarding the spatial taskings of the provincial and local governments.
The first Delta Plan on Spatial Adaptation was presented this year on Prinsjesdag, the state opening of Parliament in September. It comprises a strategy and spatial measures aimed at rendering the Netherlands resilient against extreme weather and combating the effects of waterlogging, heat stress, drought, and urban flooding.