Delta Programme Commissioner opens story library: 65 years after the Flood Disaster
'1953 saw the last flood disaster in our country taking casualties, many casualties. We have learned from that disaster,' said Delta Programme Commissioner Wim Kuijken during the impressive 65th commemoration of the 1953 Flood Disaster. He laid a wreath, together with State Secretary for Infrastructure and Water Management Stientje van Veldhoven and Rijkswaterstaat Senior Engineer-Director Theo van de Gazelle (Sea and Delta). In the presence of, amongst others, Princess Margriet of the Netherlands, the Royal Commissioner of the Province of Zeeland, the Mayor and Aldermen of Schouwen-Duiveland, and international dignitaries, eye witnesses commemorated the fact that exactly 65 years ago, the North Sea flooded large parts of the provinces of Zeeland, West-Brabant, and the South Holland islands.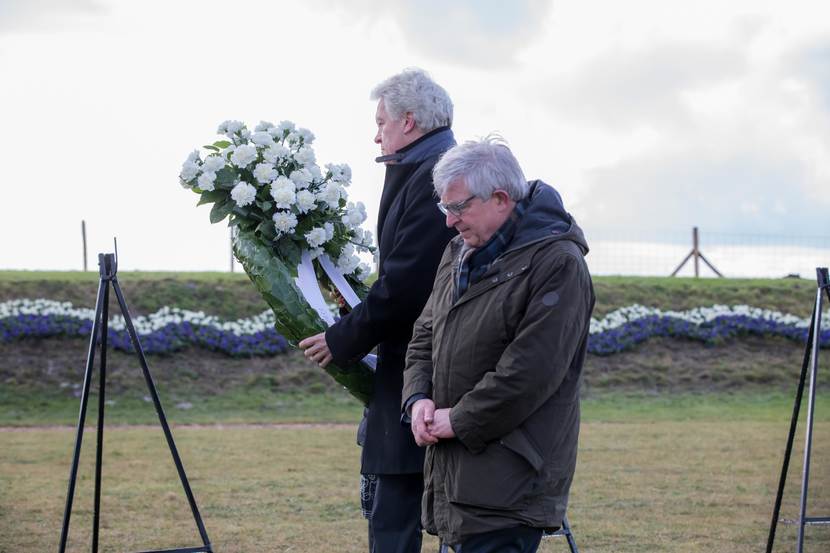 1836 people lost their lives on 1 February 1953. More than 100,000 people lost hearth and home. Delta Programme Commissioner Wim Kuijken: 'Let us join forces to prevent the water from flooding us ever again. There are no guarantees. However, we can do our utmost to prevent such a disaster from recurring.'
New protection standards
During a symposium later that day the Delta Programme Commissioner explained his ambitions in a personal address. 'There is a distinction between measures taken after a disaster and measures aimed at preventing a disaster. Our task in the years ahead involves structuring our country in a manner that enables us to cope with nature's extremes. In 2010 we launched a National Delta Programme to achieve this goal. We are implementing this Programme in collaboration with municipalities, district water boards, provinces, Rijkswaterstaat [the executive agency of the Ministry of Infrastructure and Water Management], and the national government. And especially together with residents and businesses. We have set down new flood protection standards that will keep our citizens and our economy safer. In the thirty years ahead, we will be investing some 25 billion euros in the Delta Programme.'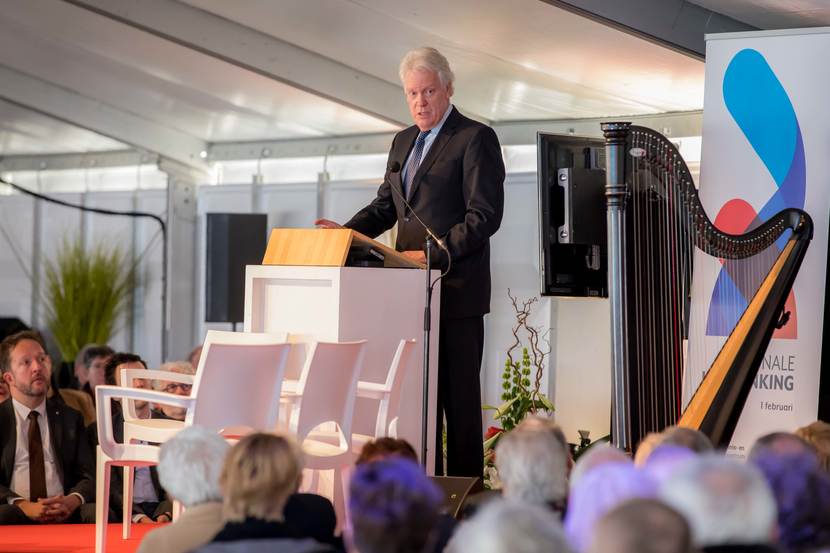 Opening of story library
During the symposium, film clips were screened in which eye witnesses and hands-on experts tell moving stories about the flood. Fifty of these unique personal reports have been compiled into an online story library, on display in the Flood Disaster Museum [in Dutch: Watersnoodmuseum] as from today. Delta Programme Commissioner Wim Kuijken opened the story library: 'Stories about the past and stories about water encourage and inspire us. The story library in this museum can meet this need. As can the new portrait wall, featuring photographs of victims. The 1953 Flood Disaster is thus brought to life.'
Fourth caisson
One final task awaited the Delta Programme Commissioner to round off the commemoration. By pushing a button he opened a fourth caisson in the Flood Disaster Museum, a new exhibition area that – supplementary to caissons 1, 2, and 3 that are focused on historical facts, emotions, and recovery, respectively – shows the water situation of the future. An interactive display makes visitors aware of the significance of water, now and in the future, in our own country and at the international level.