Delta Programme Commissioner's staff shares expertise in New Zealand
Upon a request from the Dutch Embassy, Deputy Director of the Delta Programme Commissioner's staff Adriënne van der Sar visited New Zealand from 15 to 20 March last. The main purpose of the visit was the presentation of the Dutch Delta Programme during the Volvo Ocean Race stopover in Auckland (24 February – 18 March).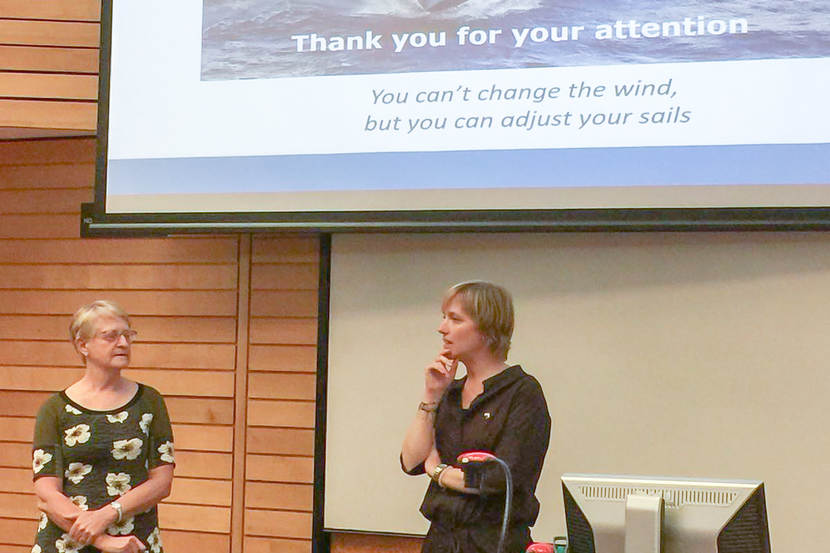 In addition, Adriënne van der Sar met with several key representatives of national and local governments and research institutes in Auckland and Wellington. At Victoria University in Wellington she delivered a public lecture on the Dutch Delta Programme, which attracted an audience of more than 130. The interest in Dutch water expertise, the collaboration within the Delta Programme, the approach adopted, and the role of the Delta Commissioner surpassed every expectation. In recent years, New Zealand has been struggling with extreme weather conditions, drought, and flooding, which explains the growing attention paid to such issues. Especially considering the fact that two-thirds of the population are living at or near the coast, whilst the three major cities of Auckland, Christchurch, and Wellington are all situated on the coast, accommodating more than half of the population. On 21 March, the New Zealand Herald newspaper published an interview with the Minister under the heading of: What the Dutch can teach NZ about sea-level rise.