Delta Programme Commissioner Wim Kuijken says goodbye: 'It has been special'
For nearly nine years, the Netherlands' first Delta Programme Commissioner has worked, along with a great many individuals and organisations in the country, on plans to render and keep the Dutch delta safe, liveable, and climate-proof. His term of office has now come to an end. Wim Kuijken is retiring. As from 1 January 2019, he will be passing on the baton to his successor, Peter Glas. Below, he looks back with us one last time.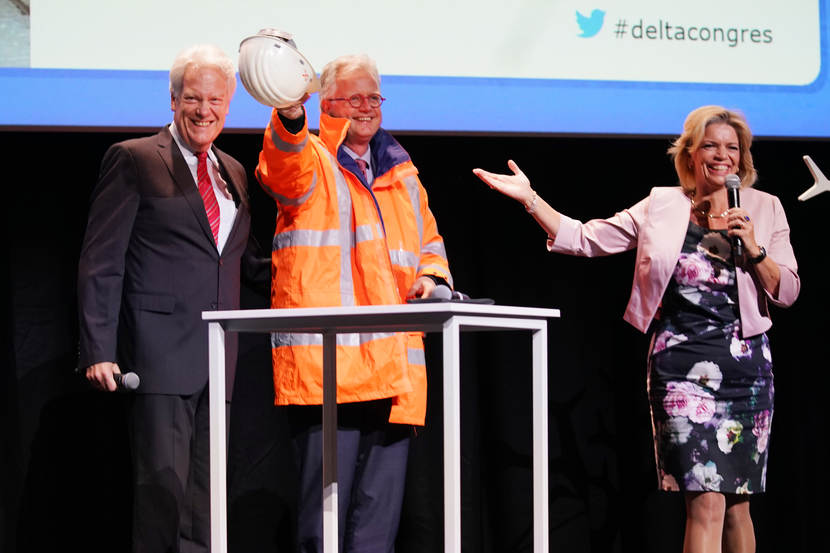 'Embarking on my duties as the first Delta Programme Commissioner, back in 2010, was something special. And quite exciting, because I didn't have anything to go on. I was starting from scratch, in close consultation with the (then) Ministry of Transport and Public Works, and with the regional governments. We had an advisory report by the (second) Delta Committee, the Veerman Committee (2007/2008). An important report that not only pointed out the rise in sea level and – wet and dry – climate changes to be expected, but also identified societal, ecological, and economic developments that are relevant to the future planning of our country. We were faced with an almost existential tasking. It involves the physical future of a low-lying country that needs to cope with weather and climate extremes. Certainly, but…. how?'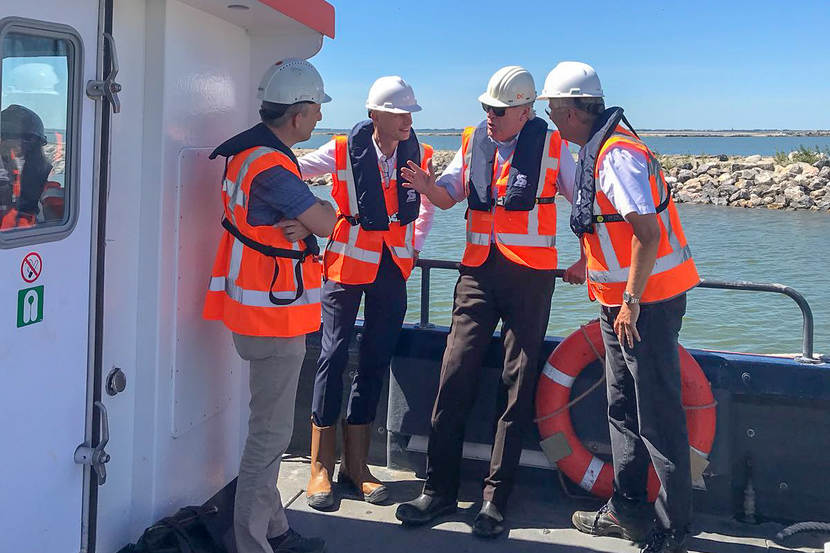 Long-term issues
'This was the challenge we were facing, and I was eager to take it up. The title of government commissioner was ultimately anchored in law. Something I found rather special was that the House of Representatives requested that I be appointed ahead of the law. The Delta Programme pertains to long-term issues; we are looking ahead to the distant future. And if we want to be properly prepared now, we need to be able to look ahead across many terms of office. Without any self-interest and acting from a national perspective, I attempted to gather all the interests and points of view with a higher goal in mind. This is how I started out as the Delta Programme Commissioner, with the statutory task of drawing up annual proposals to protect the Netherlands against flooding, to ensure a sufficient supply of fresh water, and to render our country water-resilient and climate-proof.'
'I am extremely proud that everyone has joined in.'
'However, making plans is not a one-man task. I am extremely proud that everyone has joined us in pursuing this higher national goal: keeping this country physically safe and liveable. Over the past years, I have witnessed wonderful collaborations develop and I have also personally experienced such collaborations. During working visits in the country, project meetings, and administrative consultations. Water is a matter that concerns us all. And I see that we all feel this way, that we share the responsibility. And that we are joining forces. Regional water authorities, municipalities, provinces, Ministries, and Rijkswaterstaat are operating as partners. And it pleases me that residents, housing corporations, landscaping companies, and businesses are increasingly frequently joining meetings to present their views on measures to be taken. This is very important! Water crosses borders and involves, especially in the Netherlands, a coherent system. This means that we need to implement the Delta Programme plans in an interconnected and, wherever possible, integrated manner. Allowing room for our living environment, nature, and the economy. The Delta Programme fosters our business climate.'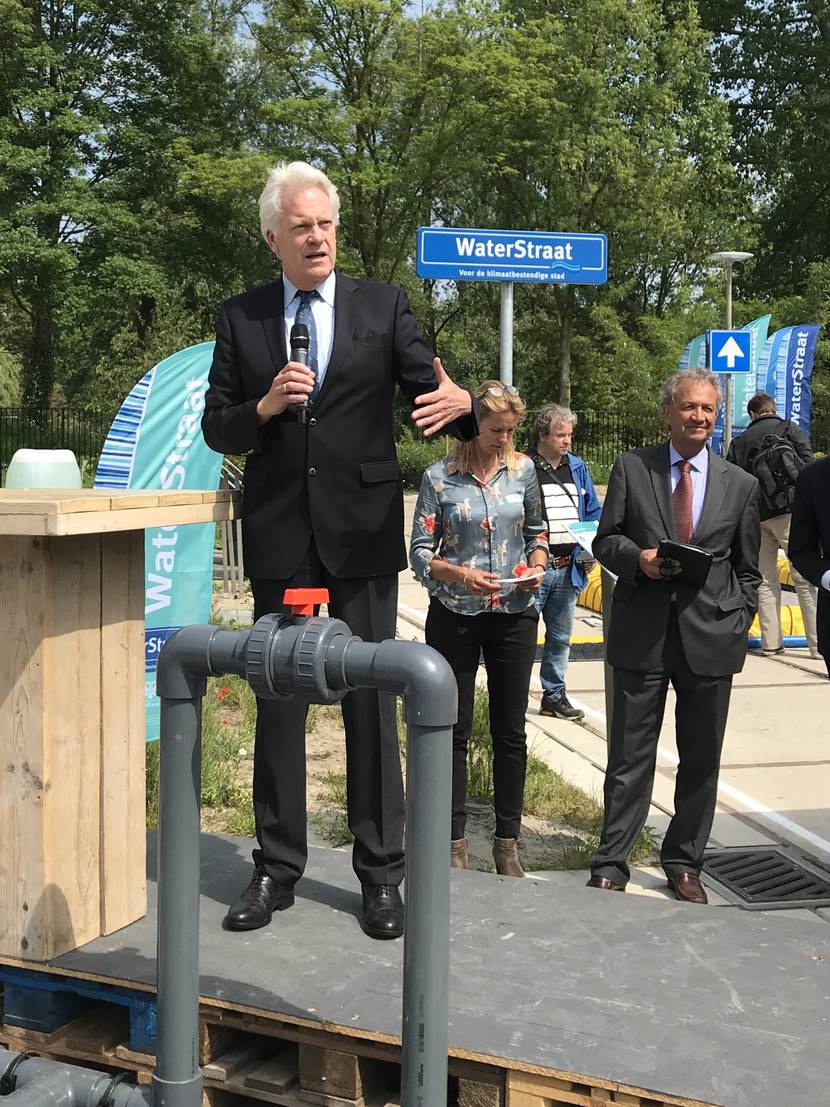 Own responsibility
'We started out with a single national programme, a single steering group, two long-term goals – flood risk management and the freshwater supply – and coherent regions with their own steering groups. Wherever possible, we were operating on the basis of ownership shared among four partners: the Association of Dutch Regional Water Authorities UvW, the Association of Netherlands Municipalities VNG, the Association of Provincial Authorities IPO, and the national government/Rijkswaterstaat. We collectively explored the facts and developed solutions. Each taking their own responsibility yet joined in collective goals. Goals which were increasingly frequently linked to other goals, as dictated by the integrated approach and participation we pursued. Eventually, in 2017, the time was ripe for a new offspring in the Delta Programme. As weather extremes appeared to manifest themselves at a faster pace, we compiled a Delta Plan on Spatial Adaptation, in addition to the already existing Delta Plans of Flood Risk Management and Freshwater Supply. Thus, we now have a Delta Programme featuring implementation plans for three national issues. Supported by all the parties involved.'
'We have produced nine Delta Programmes, each of which the Minister presented to the House of Representatives during the annual opening of Parliament in September. Each featuring specific provisions and measures for the years ahead. Since 2013, the Delta Programmes have been co-funded from the Delta Fund, which is managed by the Ministry of Infrastructure and Water Management and covers an annual budget of more than 1 billion euros.'
'It is time for a new face, for a fresh perspective.'
'In 2014 we introduced five Delta Decisions, which included the preferential strategies for each area. These Delta Decisions provide the frameworks and standards for the work we are doing now and will be doing in the future. Three of them pertain to the concrete strategies with respect to flood risk management (new standards, a safer country), freshwater supply (an offensive strategy in times of drought), and spatial adaptation (adapting the spatial design of every location in the Netherlands). Two decisions are substantiating solutions to be implemented in the Rhine-Meuse delta and the IJsselmeer Region. And we also have the strategic decision on Sand, which indicates how and where sand replenishment can boost the safety and appeal of the coastal region.'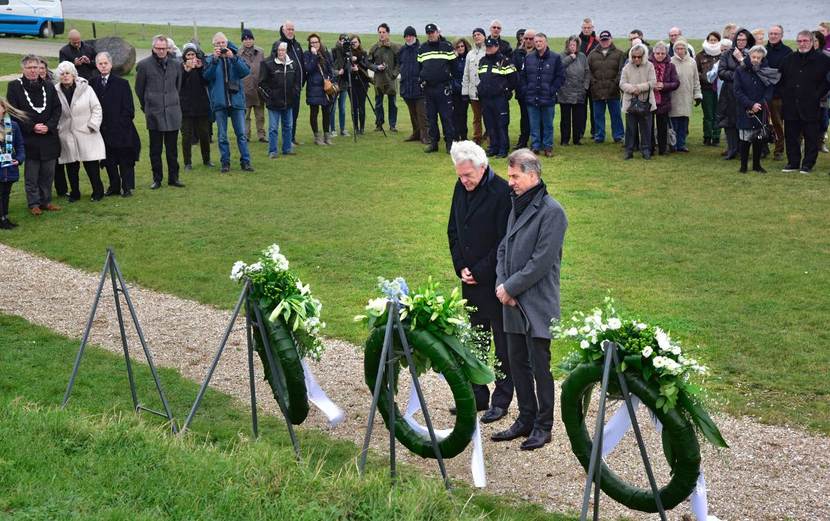 Substantial accomplishments
'We have accomplished a great deal together over the past nine years. We have formulated new dyke improvement and flood risk management standards. We have set up a Flood Protection Programme, involving collective efforts by Rijkswaterstaat and – an alliance of – the district water board. Up until 2050, they will be improving 1800 kilometres of dykes. The largest dyke improvement project since the Delta Works is under way!
Some projects launched earlier have been – successfully – completed: Room for the River, Weak Links on the Coast, Stone Claddings. Other projects have been set up or are in progress: the large-scale renovation of the IJsselmeer Closure Dam (Afsluitdijk) the IJsselmeer Water Level Ordinance, and in the near future, the Integrated River Management project. Something I cannot leave unmentioned is the launch of the National Water and Climate Knowledge and Innovation Programme, which is run by the Ministry and on whose supervisory board I had the privilege to sit, together with the parties involved. Under this programme, government bodies, research institutes, and the business community are collectively working on pilot studies, topical issues, and long-term developments, on the basis of shared knowledge and innovations. This is where the Delta Programme Knowledge Agenda is being substantiated. And where the sorely needed promising interconnections are being explored.'
'The largest dyke improvement since the Delta Works is under way!'
'And does this mean that we are thus sufficiently prepared for the future? No. According to new scenarios developed by the Royal Netherlands Meteorological Institute KNMI, periods of drought may occur more frequently and last longer. Other analyses show that, at the same time, many regions will be experiencing a growing demand for water. On top of that, several scientifically supported studies have shown that the sea level could rise faster and higher that we have expected up until now. Many issues are still uncertain, while a great deal depends on the extent to which we manage to contain global warming. To me, mitigation and adaptation are two sides of the same climate coin. Mitigation is the best adaptation measure.'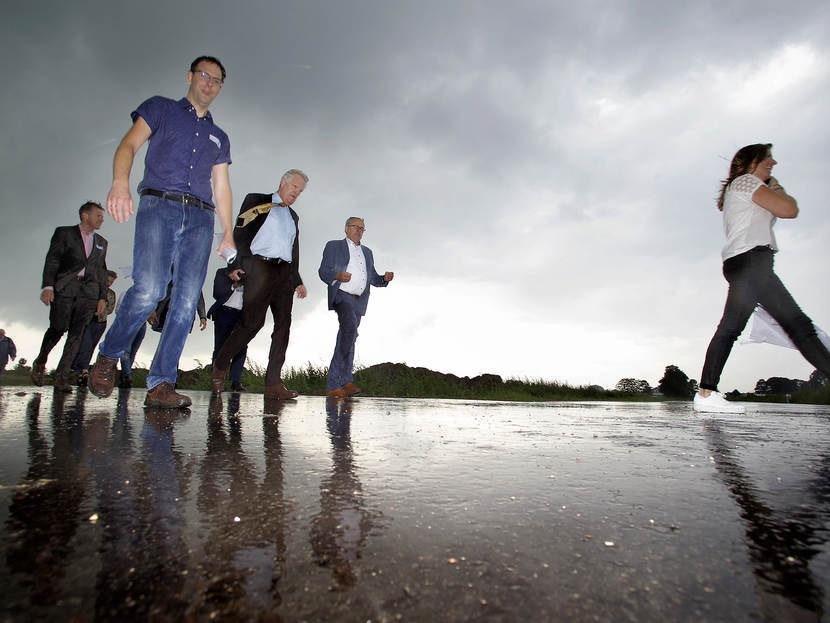 Review
'Ergo, the future is uncertain. We will never be 100 per cent safe. The task to be fulfilled by the Delta Programme beyond 2018 is to (continue to) map out all the potential scenarios. To this end, we are reviewing the programme's course every six years. The next review is scheduled for 2021. Thus, we aim to ensure that we will continue to operate according to an appropriate script, regardless of the scenario that will emerge by 2100. Being adaptive. We are keeping options open for more radical measures. What is more, we are elaborating such options. Our Monitoring-Analysing-Acting method has already gained international recognition. Moving along with developments where possible, adapting when required. Always, I often hear myself saying this, level-headed and alert. That is the manner in which the Delta Programme is addressing these types of major issues, by concerted efforts. In my opinion, we are doing a good job. And we can feel supported in our efforts by the independent evaluation – in 2017 – of the Delta Act, which qualified the results as "very good".'
'Over nine years, a close-knit Delta Community has evolved.'
'And now I am retiring. After working for nearly 40 years, it's time to step down. More importantly: it is time for a new face, for a fresh perspective. I am leaving with the firm conviction that the Delta Programme will continue to go full steam ahead. My successor Peter Glas can go on with a group of expert and committed individuals. Over nine years, a Delta Community has evolved that is close-knit, that listens to and collaborates with one another. From thought to action. This is perhaps the greatest gain of the Delta Programme so far. A community has evolved that trusts one another. This is essential for the task of keeping our country safe and liveable. Daring to look beyond one's own borders, setting to work collectively and energetically.'
'I am happy to have been able to do my part. With my sincere thanks for all the inspiration and collaboration, I wish all of you and Peter Glas every success.'