Advisory Committee on Water and Delta Programme Commissioner visit Utrecht
The city of Utrecht is launching a great many initiatives in the field of urban development. Good examples are the renovation of the area around the railway station and the restoration of water in the city by "refilling" the Utrechtse Singel canal. One of the themes addressed by the Advisory Committee on Water (AcW) is Water and Spatial Planning in Practice, i.e., a sound reason for a working visit. The presence of the Delta Programme Commissioner also played a key role in this respect, because cities are not just faced with the issue of connecting water and spatial planning, but also with climate adaptation. The joint working visit preceded the annual meeting between the AcW and the Delta Programme Commissioner. Municipal Executives Kees Geldof and Victor Everhardt of the city of Utrecht shared their practical experience of the opportunities for and obstacles to water and spatial planning in the city. Chairman Patrick Poelman of the Stichtse Rijnlanden district water board explained the role of the water authorities.
The AcW provides the Minister of Infrastructure and the Environment with independent advice on flood risk management, water quality, and drinking water.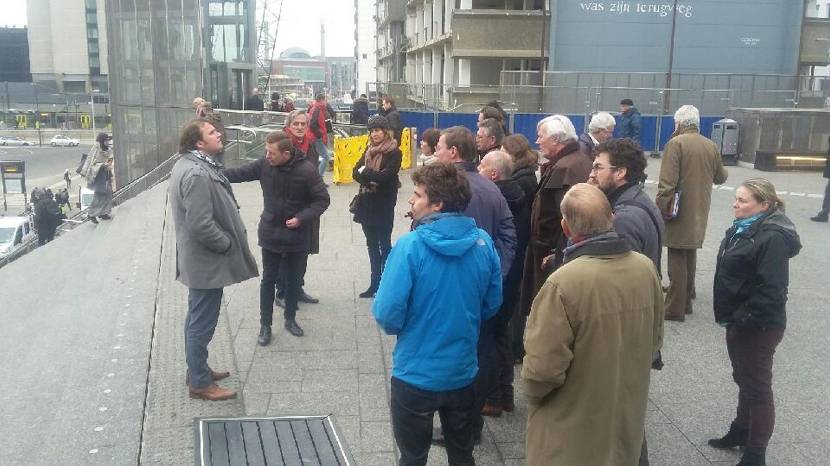 Water and Spatial Planning in Practice
Water and spatial planning are closely interlinked. Not just by accommodating hydraulic structures into spatial planning and linking (spatial) issues to water taskings, but also by taking water into account in the spatial planning of urban and rural areas. The relevant policy intentions have been formulated clearly and are reflected in, for example, the Room for the River programme (dual objective of flood risk management and spatial quality), and the first National Water Plan (multi-layer flood risk management). In actual practice, however, the alignment of water and spatial planning is still not a matter of course. Furthermore, the increasing attention on climate adaptation provides this tasking with an extra dimension.
Delta Decision
Recent years have seen an increasing awareness of the fact that the further reinforcement of the interconnectivity between water and spatial planning is essential in tackling water taskings. In the Delta Decision on Spatial Adaptation, the authorities have, therefore, jointly set down the ambition that the Netherlands must be designed in a climate-proof and water-robust manner by 2050. This requires the adoption of a climate-adaptive approach by no later than 2020. The second National Water Plan (2015) sets out the ambition of raising general water awareness among those working on the design of the Netherlands, in order for our delta to remain safe, climate-proof, and attractive in an affordable manner.
The AcW will provide advice on the basis of practical examples and the lessons that may be learned from these practical situations.