World Resources Institute inspired by Delta Programme approach
On 23 March, Delta Programme Commissioner Wim Kuijken addressed the Global Board of Directors of the World Resources Institute (WRI) about the Dutch strategic approach to climate adaptation. The venue was the Floating Pavilion in Rotterdam, where Mayor Aboutaleb welcomed the Board of Directors during a dinner attended by a range of parties from the Dutch water sector.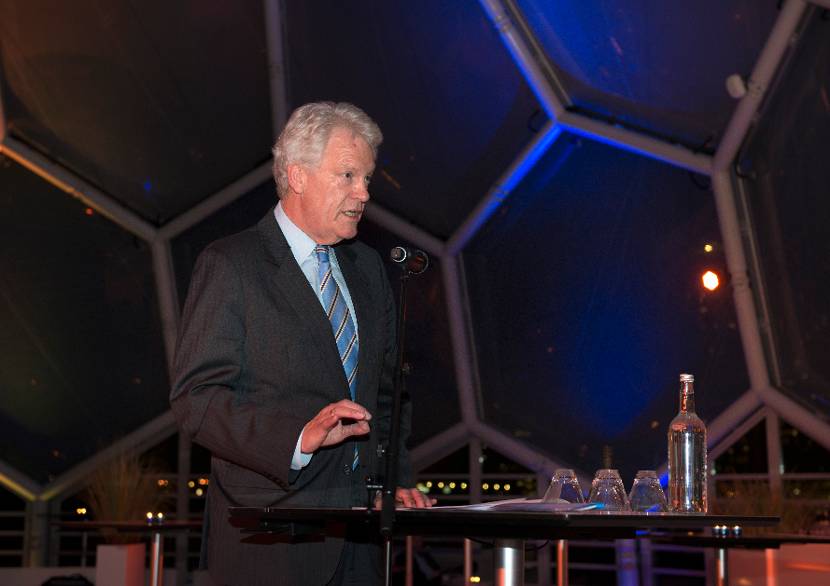 Wim Kuijken strengthened the relations with the WRI and opened the door to an active exchange of know-how with respect to the Delta Programme, and to help the thinking about the global solutions. Many lessons learnt in the process of the Dutch climate adaptation strategy are quite useful in helping other countries develop adequate efforts aimed at coping with the changing climate. This starts with the administrative organisation and direction of such complex and adaptive plans. Other speakers at the meeting were Dutch Princess Laurentien and Mr Andrew Steer (President and CEO of the WRI).  
The WRI is a global research organisation (think tank) with over 500 employees, operating in more than 50 countries, and with branches in the US, China, India, Brazil, Mexico, Indonesia and Europe. The WRI Board of Directors is visiting the Netherlands to discuss the global challenges, from drought to flooding, and drawing inspiration from the Dutch expertise and approach. This is why the Dutch government, civic society organisations, knowledge institutes, and the business community had been invited to exchange views with the WRI delegates.