Visit to Scheveningen drinking water production site
At the invitation of VEWIN Managing Director Renée Bergkamp, the Delta Programme Commissioner and his staff director visited the Dunea drinking water production site in Scheveningen on Tuesday, 29 March. In addition to a tour of the production area and an explanation of the almost entirely computerised purification and distribution process, those present discussed the Dutch drinking water sector and a number of topical issues pertaining to the freshwater supply.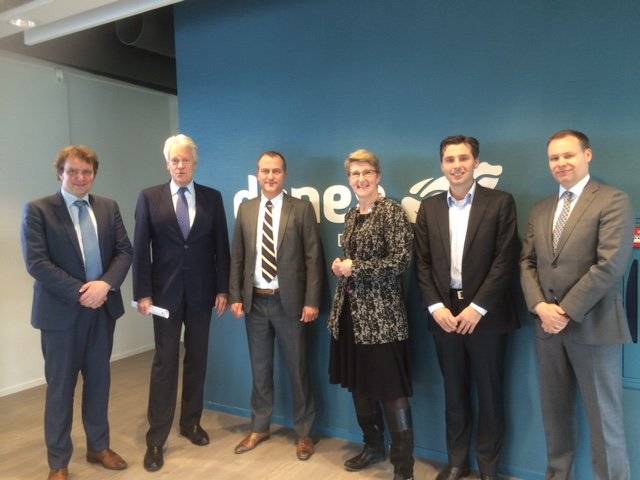 Not everyone is aware that the dependencies and vulnerabilities at play in the drinking water supply are considerable. Confidence in this vital sector is high, but it is still necessary to be on the alert. For example, Dunea collects the drinking water for its supply area from the dammed up river Meuse, near Brakel. In the event that the quality of the Meuse water is compromised – as has frequently been the case recently – Dunea is forced to temporarily close its water intake. Decreased water discharge by the rivers may affect the quality of the water at the intake point, says Wim Drossaert, Managing Director of Dunea since September 2015. For that reason, the drinking water sector sets great store by making proper agreements on the availability of water within the framework of the Freshwater Delta Programme, as well as agreements on water quality.