Rhine River Day: working together on the future of the Rhine tributaries
On 7 April, the subject of Rhine River Day was progress of the preferential strategy and related developments. Attendance was high at the Akoesticum in Ede with over 250 participants. The main themes on Rhine River Day were cooperation, knowledge, and innovation. Josan Meijer, Roelof Bleker and Andries Heidema, the three chairs of the Rhine Administrative Platform, presented their vision of these themes in short pitches.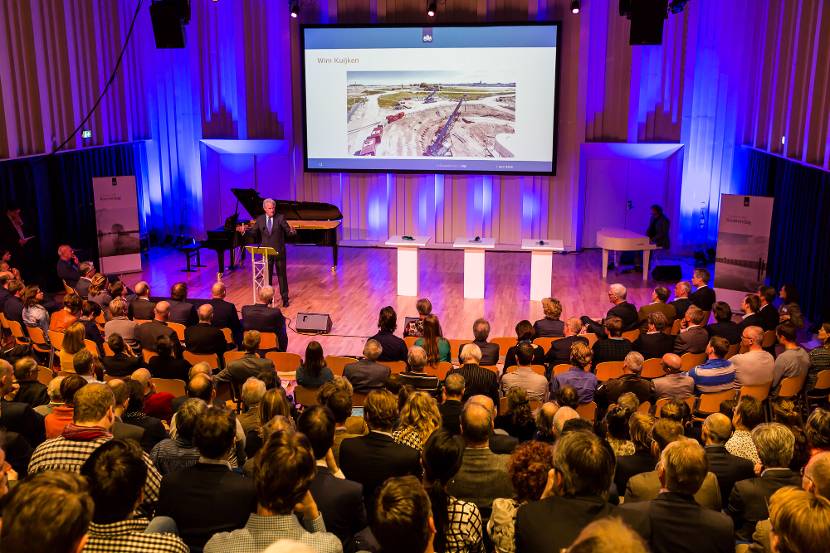 During the plenary opening, the Delta Programme Commissioner voiced his appreciation for the amount of work done by all parties involved since the publication of the Delta Decisions and Preferential Strategies. Sharing tools is essential in the current phase as well, and this is being dealt with in a constructive way in the Delta Programme concerning the Rhine. In addition, he emphasised the importance of innovation in the Delta Programme. Innovation by the market and innovation in the areas of knowledge and stakeholders, whereby public support plays a major role. As does knowledge innovation, through the development of the Measuring-Knowing-Acting system to substantiate the adaptive approach.
Directly after the opening, the administrators, policymakers, consultants, researchers, private citizens and civic society organisations in attendance elaborated on various themes in a number of parallel sessions. The subjects discussed included the power of cooperation, the interaction between dyke improvement and river widening, and innovative dyke concepts.