Dutch weather men and weather women gather in Hilversum
"The climate issue must be a priority item on the agenda". That was the message expressed by a number of weather men and weather women gathered today at the Delta Programme Commissioner's meeting of experts. Several anchor persons who present the daily weather report on national and regional channels entered into a discussion with the Delta Programme Commissioner on the relation between extreme weather and climate change. The meeting was also attended by the Director of the Royal Netherlands Meteorological Institute KNMI.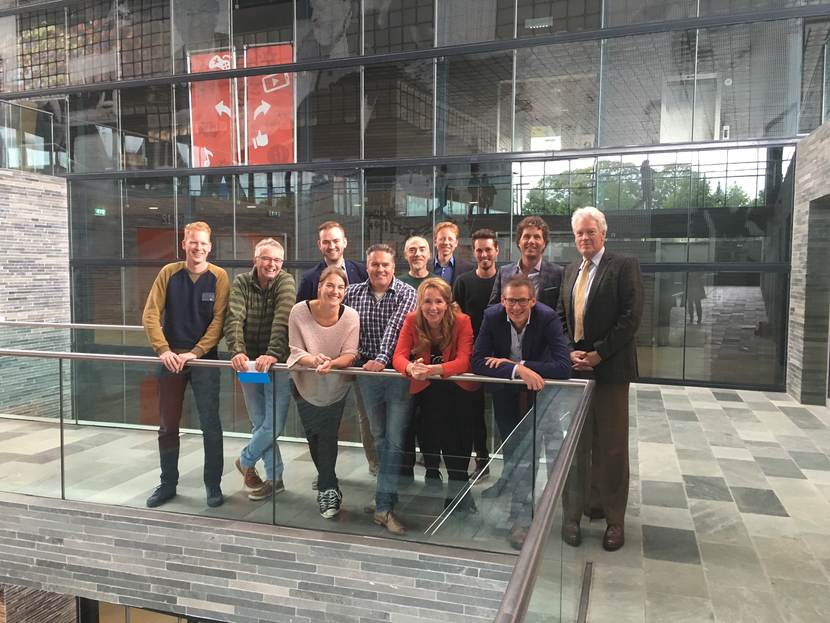 Following a welcome address and an introduction by the Delta Programme Commissioner, Bart van der Hurk (KNMI) examined the question as to how this summer's extreme weather conditions (pluvial flooding, and the heatwave in the latter part of the summer) should be regarded as the forerunners of climate change. Subsequently, the participants explored how the Delta Programme can best anticipate this type of extreme weather via spatial adaptation in urban areas, and how we can convey the urgency of this issue to the public at large. In addition to behavioural changes, the role of geography teachers was also considered. Agreements were set down with the KNMI regarding the exchange of the latest scientific insights. The next meeting of experts with the weather men and weather women is scheduled for next spring.