Delta Programme Commissioner recommends tailored approach for Uitdam dyke
The Markermeer dyke near Uitdam should be groyned on the outside; the inland bank needs constructive improvement. This is the gist of the directive advisory report that Delta Programme Commissioner Wim Kuijken has prepared for the administrators involved in this tasking. A tailored approach to the improvement project will maximise the protection level of the dyke, while minimising the impact on Uitdam's unique character.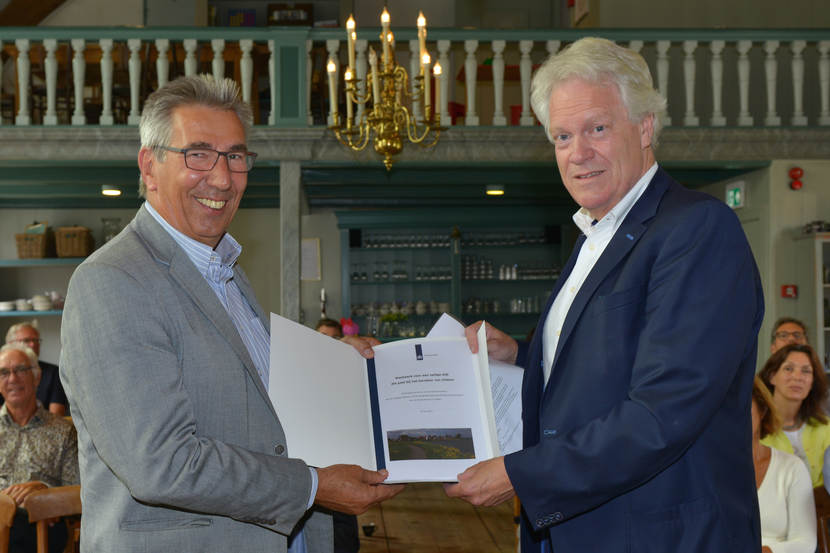 The advisory report marks the completion of the Delta Programme Commissioner's role as "wise man" in Uitdam. It is now up to the parties involved to elaborate the report into subsequent steps. The directive advisory report is the result of an intense working process with delegates from the residents, the Hollands Noorderkwartier district water control board, the Markermeer dykes alliance, the province of Noord-Holland, the municipality of Waterland, Rijkswaterstaat, and the Ministry of Infrastructure and the Environment. Over the last four months, all the studies and agreements of the past ten years have been gathered and analysed, using new insights and methods that have been and are applied elsewhere in the Netherlands. According to the Delta Programme Commissioner, the higher costs of a tailored approach are proportional, because it will enable the preservation of the cultural-historical agglomeration of water, dyke, and houses in Uitdam, while safeguarding the protection of the area.
An independent team of experts has played an exceptional role in this process. The Delta Programme Commissioner has requested four experts who have been involved in various components of the Delta Programme for many years to take a fresh and expert look at all the potential dyke improvement variants, and elaborate them in collaboration with the stakeholders.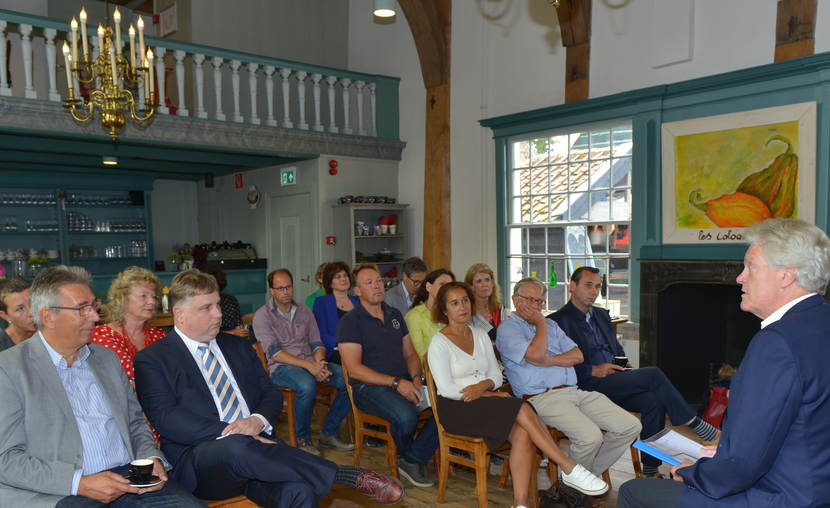 Wim Kuijken: 'We have had five meetings within a short period of time. This was really necessary, because the situation in Uitdam is complex, and mutual confidence was flagging. Step by step, we have reached the conclusion that an appropriate solution required a tailored approach. Through their location or weight, the houses at the foot of the Uitdam dyke affect the dyke's strength or weakness. That is why some sections of the dyke need a constructive improvement at the inland bank, while other sections only require the restoration of the irregular dyke profile. This will obviate the need for relocating the entire dyke over a distance of several metres.'
The team of experts will remain available during the elaboration phase of this project. In his capacity as Delta Programme Commissioner, Wim Kuijken will continue to monitor the Markermeer dyke improvement at close quarters.
The Markermeer dykes protect 1.2 million residents and 25 billion euros of capital investments in Noord-Holland against flooding from the Markermeer lake. On 5 July, the administrators involved will meet to discuss the advisory report and the follow-up strategy.