Flexible water level management in force for IJsselmeer Region
On 14 June 2018, exactly one hundred years after the old Zuiderzee Act was published in the Government Gazette, Minister Cora van Nieuwenhuizen (Infrastructure and Water Management) signed the new IJsselmeer Region water level ordinance. The new Water Level Ordinance replaces the old Water Level Ordinance, dating from 1992, which stipulated the maintenance of a fixed water level. The new Water Level Ordinance enables adaptation to changing weather conditions and freshwater requirements. The IJsselmeer Region is an indispensable source of water for almost one-third of the Netherlands.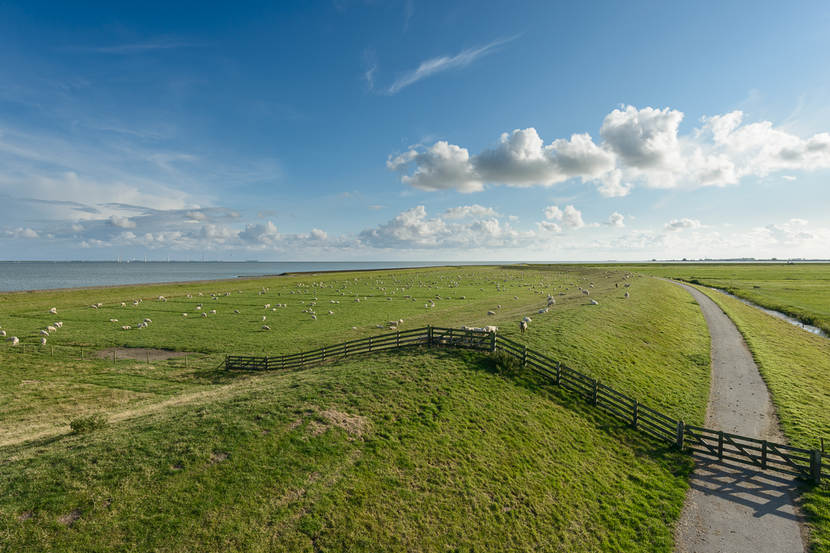 The new water level ordinance marks an important milestone within the Delta Programme and is of paramount importance for future-proofing our freshwater supply in a changing climate. Adopting a flexible water level enables the retention of additional water during the summer, in order to have sufficient freshwater available in times of drought. The new summer levels of the IJsselmeer and Markermeer lakes will run a more natural course: higher levels in spring and lower levels towards the end of the summer.
Delta Programme Commissioner Wim Kuijken is pleased with the ordinance and compliments all the parties involved on the result achieved. 'The water level ordinance is a milestone for the Delta Programme and for all those who have worked so hard on it for many years. Together, we have managed not only to keep up our freshwater supply for the future, but also safeguard flood risk management with an eye for water quality, nature, leisure facilities, landscape, and cultural history. With this new ordinance, we are preparing for the future.'
Minister Cora van Nieuwenhuizen also paid a huge compliment to those involved: 'Together they have bundled the – at times highly divergent – interests, so that now I can take a decision from which everyone will benefit.'
In the period ahead, all the parties involved in the IJsselmeer Region management will set down additional agreements on the implementation of the Water Level Ordinance. After all, proper coordination of regional water supplies, the supply and discharge of water, and the water levels of adjacent polders and lakes is important. A maximum of 12.1 million euros will be made available from the Delta Fund to help fund measures to improve the navigability of the IJsselmeer Region for pleasure craft, such as deepening the access channels to the marinas.