2018 Delta Conference in Zwolle
The ninth National Delta Conference will take place in the IJsselhallen convention centre in Zwolle, on 1 November 2018. Some 1500 participants are expected, as in previous years. The conference is open to all those involved or interested in the Delta Programme. The Delta Conferences held in recent years were attended by many representatives from the business community, NGOs, government bodies, educational establishments, and research institutes.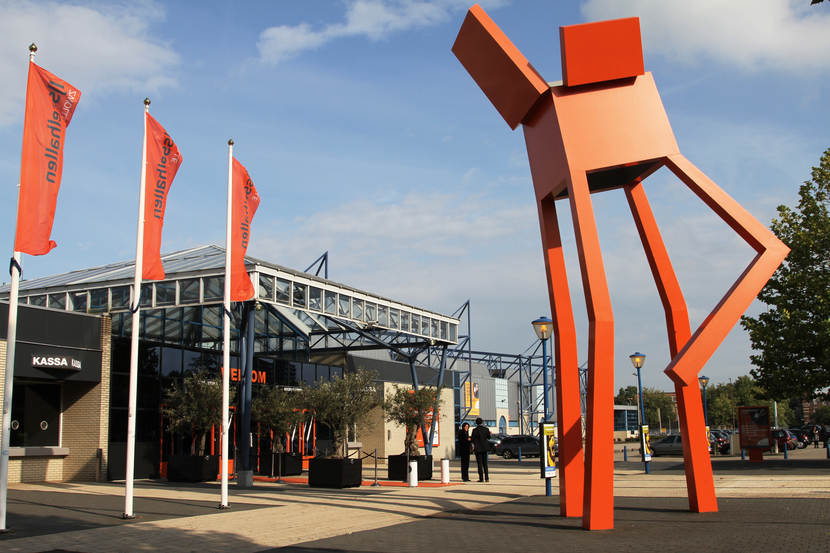 'The IJssel-Vecht delta, with Zwolle as its urban hub, is of vital importance to the Delta Programme. In this area, many Delta Programme issues converge. A great deal is happing in this region, which features key rivers such as the IJssel and the Vecht, and which borders on our largest freshwater basin, Lake IJsselmeer. This region has a lot to offer, in the field of flood risk management, but also in the fields of freshwater supply and spatial adaptation. For example, the region is exploring options for multi-layer flood risk management, and the municipality of Zwolle has taken the lead with respect to urban climate adaptation, together with the district water board. This will be a fine conference, at a fine location,' Delta Programme Commissioner Wim Kuijken said, upon the announcement of the venue for the ninth Delta Conference.
In addition to a substantive plenary programme, several working sessions will be held addressing current issues such as the uncertainty and potential impact of a more rapidly rising sea level, and the stress tests and risk dialogues that municipalities will need to conduct within the framework of the Spatial Adaptation Delta Plan. Concrete cases relating to water availability will also be discussed.
Furthermore, the conference will feature, as in previous years, a Delta Parade giving organisations and projects associated with the Delta Programme the opportunity to present themselves. Throughout the day, the Delta Parade will offer informal opportunities for sharing knowledge and exchanging experience. The full conference programme will be published in September, when registration will open.
Member of the Provincial Executive Bert Boerman expresses his joy at the imminent Delta Conference: 'The hospitable province of Overijssel is pleased to welcome the entire Delta Community in the heart of the IJssel-Vecht delta. In Overijssel, all the climate and spatial adaptation taskings converge: from flood risk management, water logging and soil subsidence to heat stress and drought. Active collaboration between various disciplines, for example, in the living labs in Zwolle and Twente, and the Climate Campus, enables us to demonstrate practical feasibilities.'