Delta Programme Commissioner addresses National Climate Summit 2016
How do we translate the Paris climate agreement into concrete actions in the Netherlands? That was the key question today during the first National Climate Summit in the Van Nelle factory in Rotterdam. Minister for the Environment Sharon Dijksma invited Delta Programme Commissioner Wim Kuijken to review the Delta Programme approach in the light of global climate tasking.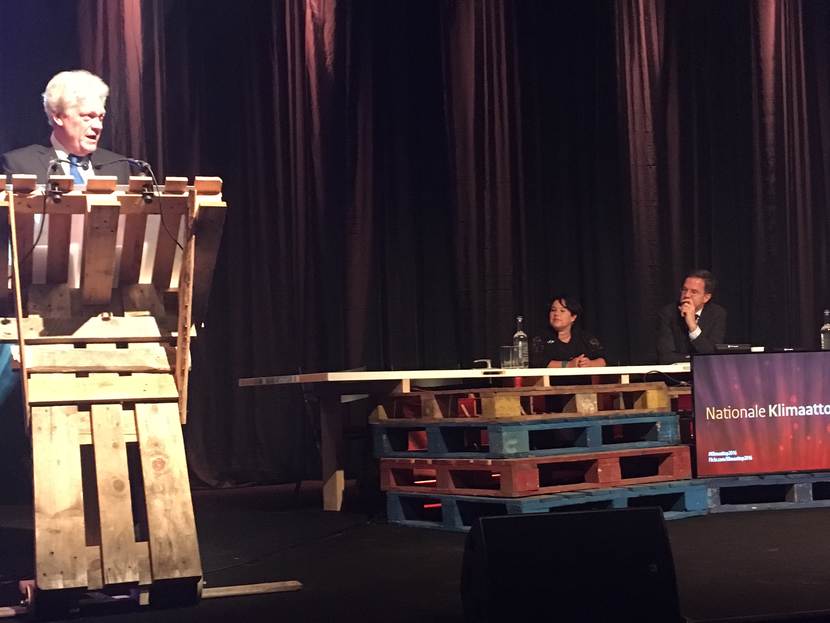 Accelerating existing climate adaptation efforts and launching new initiatives calls for contemporary public administration. The Delta Programme approach offers opportunities for mitigation tasking. In his address, the Delta Programme Commissioner presented three features of his approach to the Dutch climate community:
Focus on the social tasking;
Invest in joint fact finding and knowledge development;
Adopt a flexible strategy, ensuring administrative versatility and continuity.
The Climate Summit was opened by Dutch Prime Minister Mark Rutte and Minister for the Environment Sharon Dijksma. The Prime Minister emphasised that achieving the climate adaptation goals requires everyone to pitch in: private citizens, the business community, NGOs, local authorities, provinces, and the national government. Other speakers included Shell Nederland CEO Marjan van Loon, Hans de Boer (employers' federation VNO-NCW) and Mayor Ahmed Aboutaleb of Rotterdam.
The aim of the National Climate Summit is to give impetus to concrete actions in the context of the Dutch elaboration and implementation of the climate agreement. This is achieved in various ways, including through break-out sessions in the fields of agriculture, climate adaptation, and technology & innovation.