Permanent access to Delta Programme digital records through the National Archives
The Dutch government intends to go fully digital with effect from 2017 and improve the public accessibility of government information. This also extends to its archives. The National Archives e-depot ensures the durable storage of records and provides public access through www.gahetna.nl.  The Delta Programme is the first government body to transfer its digital records. The Delta Programme aims to take the lead in the application, development, sharing, and dissemination of knowledge. The early transfer of its records to the National Archives ties in with this pursuit.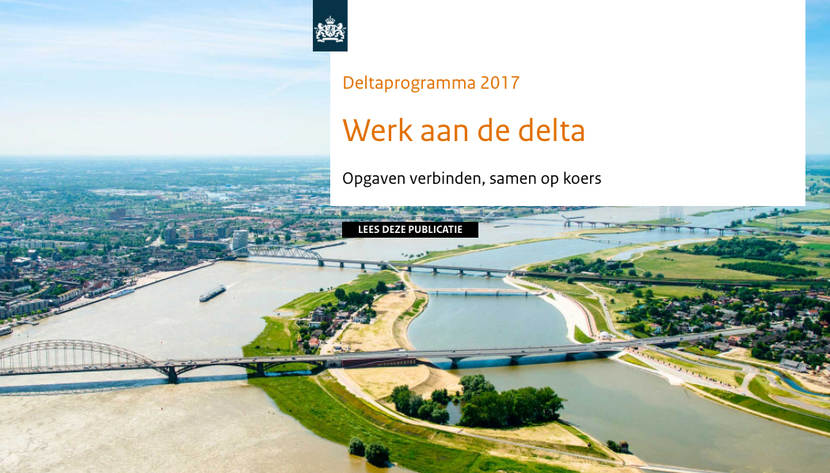 The records concerned pertain to underlying studies and preparatory reports for the Delta Decisions and preferential strategies from the period between 2010 and 2014. In 2014, the sub-programmes set down so-called "synthesis documents" for each Delta Decision and preferential strategy. That same year, the sub-programmes passed on these synthesis documents and underlying reports to the Staff of the Delta Programme Commissioner. These records have now been transferred to the National Archives, in order to ensure public access to and durable storage of the reports underpinning the strategies and Delta Decisions. This will provide even better and durable insight into the preparations for the Delta Decisions and preferential strategies. The parties involved in the organisations that continue to work on the elaboration of the Delta Decisions and preferential strategies or the implementation of measures, stakeholders in the field, and future generations can thus examine the information, studies, methods and premises on which the Delta Decisions and preferential strategies are based.