Collectively substantiating urban climate measures
On 26 March, Delta Programme Commissioner Wim Kuijken received the new Klimaatadaptatie en Omgevingswet - Living Lab Overijssel publication [Climate Adaptation and Environment Act – Overijssel Living Lab]. The booklet was presented by member of the Overijssel Provincial Executive Bert Boerman, Stefan Kuks, chairman of the Vechtstromen district water board, and author Peter van Rooy. Van Rooy has written the booklet on behalf of the Overijssel Spatial Adaptation Living Lab, the first of its kind in the Netherlands, set up with support from the Spatial Adaptation Delta Plan.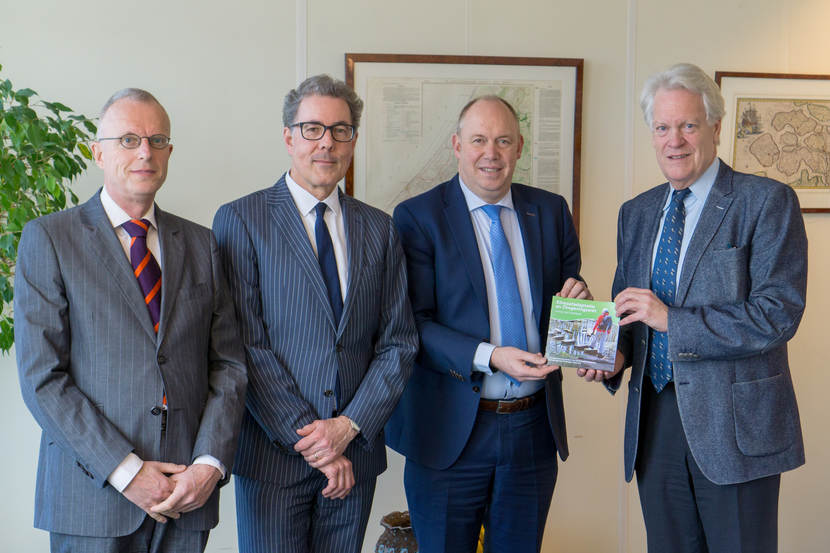 The study exploring ways to collectively substantiate climate measures has yielded several tips and recommendations for Ministries, provinces, municipalities, and district water boards to enter into a dialogue with city or village residents regarding urban climate measures.
Without the commitment of individual residents and entrepreneurs, climate adaptation will not get off the ground. For private initiatives to stand a real chance, they need professional support from government bodies operating collectively within a network. This is one of the conclusions of the field research conducted by the Overijssel Living Lab. The Delta Programme Commissioner confirms this. 'The government needs to initiate and implement efforts, but in addition, it is important to link up with and support private initiatives.' Wim Kuijken also reiterated that interlinking and embedding knowledge is crucial to this tasking. The 2019 Delta Programme will pay attention to this knowledge function.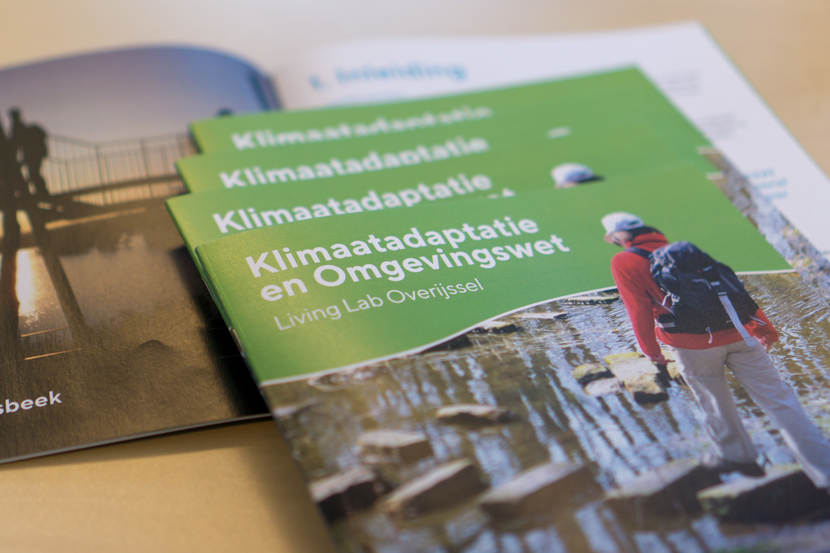 Overijssel Living Lab
Within the framework of the Spatial Adaptation Delta Plan to be drafted under the Delta Programme, the first Spatial Adaptation Living Labs were set up in 2016. Incentive funds from the Delta Fund have been made available to this end. The Living Labs are intended to develop an innovative approach to climate-proof and water-resilient urban planning. In 2016, the three large cities in the Twente region were designated as the first Spatial Adaptation Living Lab in the Netherlands, together with the IJssel-Vecht delta. Meanwhile, a wide range of efforts has been launched to climate-proof urban areas. To this end, the governments have entered into close collaboration with residents, entrepreneurs, and research institutes within the Overijssel Living Lab.