Bangladesh Delta Plan endorsed
On 4 September 2018, the National Economic Council of Bangladesh, chaired by Prime Minister Sheikh Hasina, endorsed the Bangladesh Delta Plan 2100 (BDP2100). The BDP2100 sets out national policy frameworks and regional adaptive strategies for the entire Bangladesh territory, focused on flood protection, freshwater supply, and the development of cities and infrastructure, factoring in climate change and aimed at fostering (sustainable) economic growth. The plan also comprises proposals to secure financing by way of a fund, a proposal to set up a coordinating Delta Wing under the Ministry of Planning, and a proposal for a Delta Act.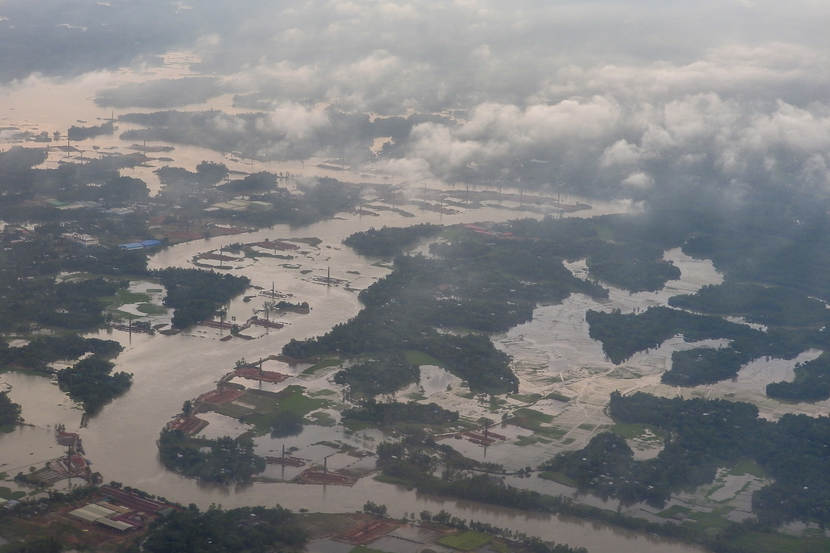 In consultation with local and national stakeholders, the BDP2100 has been drawn up by a consortium of Dutch companies and knowledge institutes collaborating with Bengali partners. Funding has been provided by the Dutch Ministry of Foreign Affairs, the Bengali government, and the World Bank. The Dutch Embassy in Dhaka acted as a principal on behalf of the Dutch government.
The Dutch Delta Programme provided an important source of inspiration and experience. Relevant expertise was provided by a host of bodies, among which Deltares research institute, Wageningen University & Research Centre, the Ministry of Infrastructure and Water Management, and the staff of the Delta Programme Commissioner. These parties will now collectively embark on the next step: translating the plan into implementation, management, and maintenance programmes, including the associated research and training programmes.