Energy transition calls for water management strategy
"Energy transition calls for water management strategy" was the focus of the Water Vision Conference 2019 organised by the Royal VEMW [Energy, Environment, and Water Association], Industrielinqs publishers, and Evides Industriewater [waste water purification and process water]. Recently, the draft Climate Agreement was presented. Water is the main energy and raw materials carrier in industrial processes. This is why industry leaders are increasingly considering the interaction between water, energy, and raw materials. An integrated perspective yields added value through cost savings, more efficient usage, and reduced emission rates.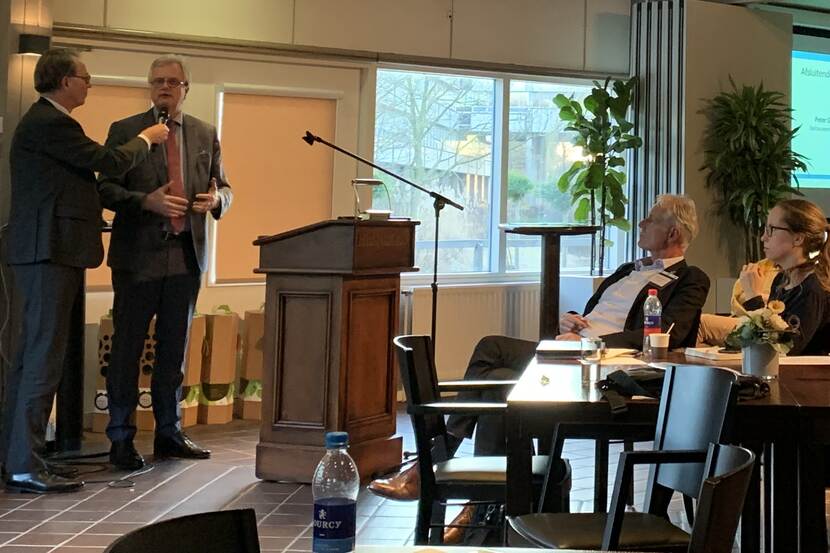 On 14 February, more than 100 delegates, most of whom were representatives of the business community, gathered at the Heineken Nederland premises in Zoeterwoude. Delta Programme Commissioner Peter Glas was requested to give the closing address. He informed the audience about the Delta Programme and explained the efforts that have been expended under this programme since 2010 to secure and maintain a sufficient supply of fresh water in the Netherlands. Nearly 20 per cent of the Dutch economy is directly dependent on fresh water. The sectors (agriculture, shipping, and many industries) that depend on fresh water account for a value of more than 193 billion euros. This means that there is a great deal to gain, yet also a great deal to lose, once you realise this. There is a great deal "at risk". The period of drought we experienced last year also demonstrated that fresh water cannot be taken for granted.
The quest for options to save and reuse water has already borne fruit. For example, Sonny Schepers of the USG/Chemelot chemical innovation community presented the results of a study into options for rendering effluent from industrial waste water purification plants and sewage water purification plants suitable for use as cooling and process water for the Chemelot industrial estate. This study is exploring alternatives for reducing its dependency on Meuse water from the nearby Juliana Canal and for further promoting water reuse. The Delta Programme Commissioner called on those present to continue their efforts, to actively explore innovative solutions, and to share such solutions. Water constitutes the social "license to operate". A sufficient supply of fresh water is a shared responsibility, under which the expenditure of cohesive efforts by water authorities and users is crucial.