Delta Programme Commissioner visits Twente Water Network
On Thursday, 29 August 2019 Delta Programme Commissioner Peter Glas visited the Twente Water Network [Twents Waternet], one of the 42 Working Regions designated under the Delta Plan on Spatial Adaptation that have embarked on the seven steps outlined in this Delta Plan.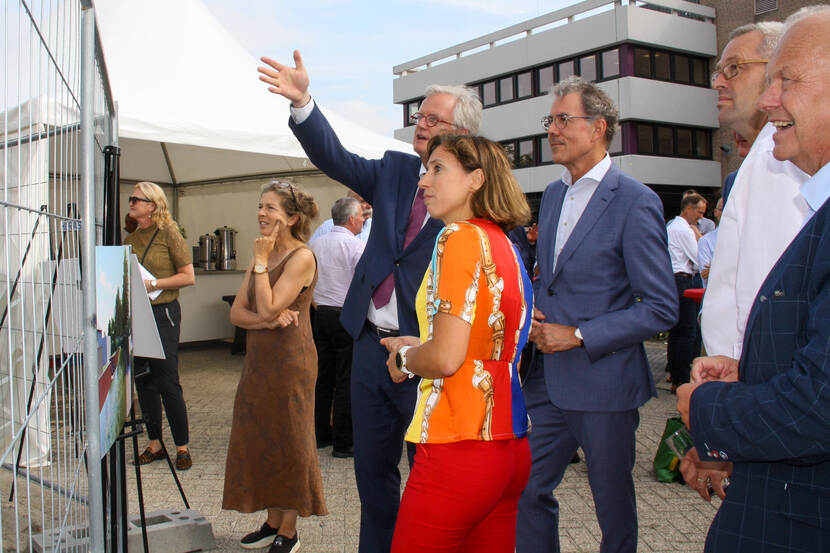 The Twente Water Network involves collaboration between the Vechtstromen District Water Board and fourteen municipalities in the Twente area, focused on waste water issues and on the spatial adaptation tasking. The fourteen municipalities are: Almelo, Borne, Dinkelland, Enschede, Haaksbergen, Hellendoorn, Hengelo, Hof van Twente, Losser, Oldenzaal, Rijssen-Holten, Tubbergen, Twenterand, and Wierden. This collaborative has been working on the spatial adaptation tasking for several years. The province of Overijssel is also involved in the efforts being expended by the Working Region.